Huntress allows you have to have an unlimited number of user accounts at no additional cost. You can add users at the Account-level or the Organization-level. Users added at the Account level can view all Organizations. Users added at the Organization level can only view the Organization(s) the user was explicitly added to.
Note: Only Account-level users have access to the account key (and the installer) which is needed to install the agent. This is done to prevent unauthorized agent installs since the Account is responsible for billing.
Adding Account-Level
For information adding or managing users, see this article: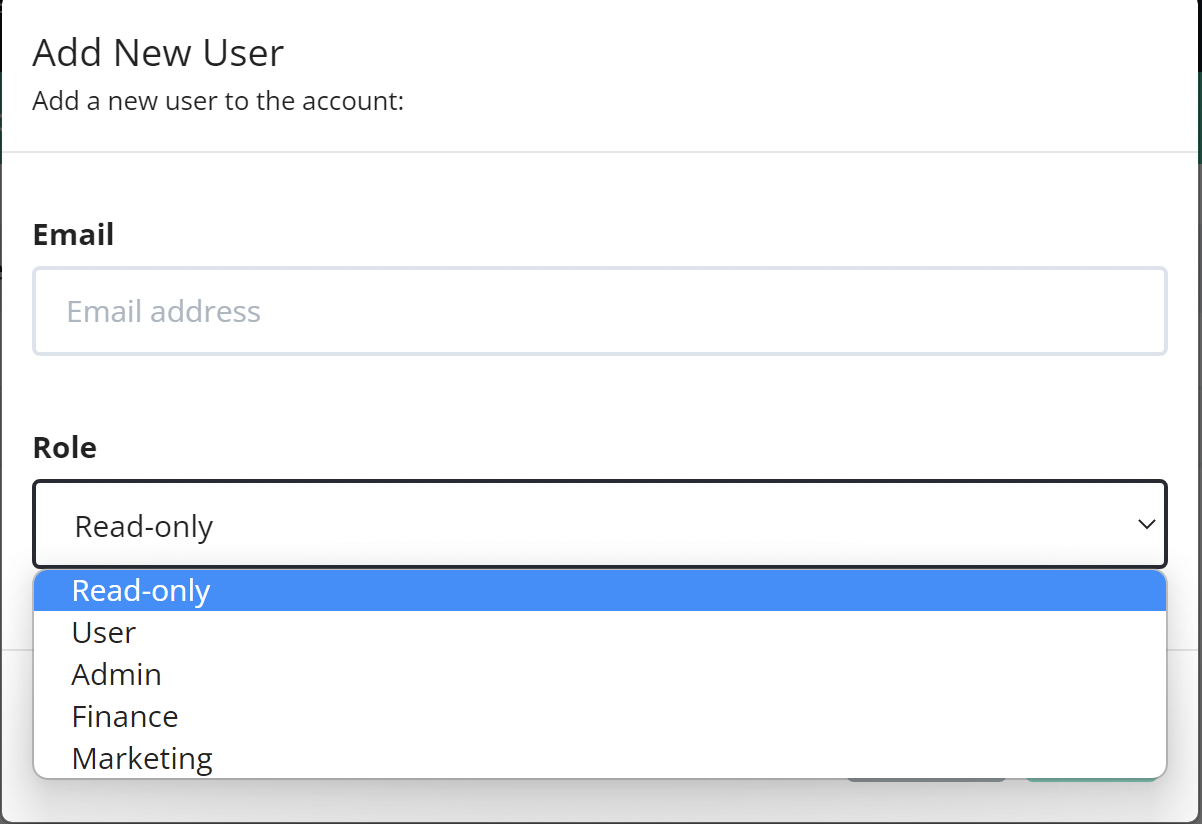 For details on user privileges, please see User Permissions.
Proceed to the " Confirmation Email" section of this document.
---
Adding Organization Level Users
To add a user to an Organization, select the Organization you want to manage:

Once you are in the desired Organization, click on the "Users" button from the navigation bar.
User Management
On the User management page, click the "+ Add" button as displayed below.

This prompts you to provide the email address and privileges of the user you'd like to add. After populating this information, click the "Add" button.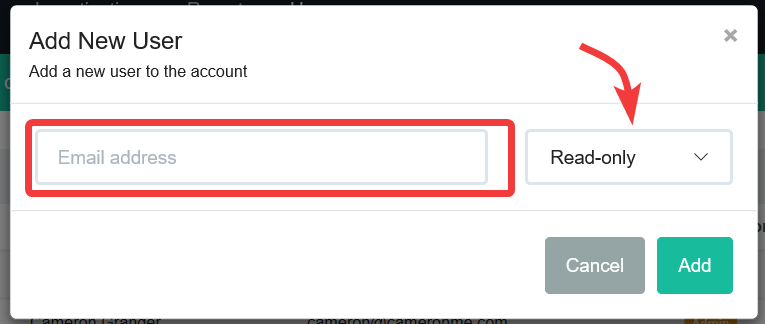 For details on user privileges, please see User Permissions.
Confirmation Email
This will send an invitation to the specified email address where the new user can set up their account and password. This invitation will come from support@huntress.io. If you don't receive the email, please check spam filters, junk folders, and whitelist support@huntress.io. If you haven't received the confirmation email, or have a question, please open a ticket with Support