Team: Huntress EDR
Product: Incident Report Integration
Environment: Huntress Dashboard
Summary: The Huntress Dashboard gives multiple options to manage and receive incident reports and remediation steps that can be integrated with your existing alerting infrastructure.
When it comes to breach detection, the last thing any IT Department or Security Operations Center should worry about is monitoring another pane of glass for alerts. With that in mind, we've developed integrations so Huntress can report incidents and step-by-step remediation instructions directly to your service board or ticket queue.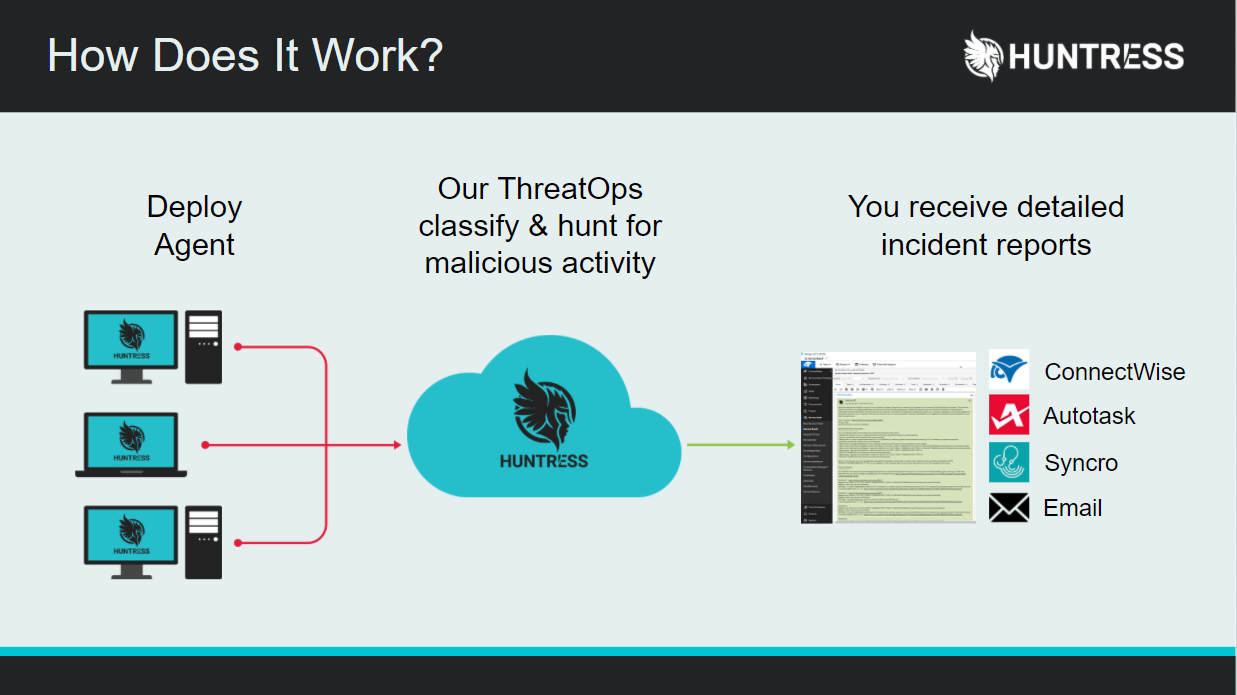 Interested in diving right in? Check out our tutorials on our existing integrations and please note that we only support one PSA integration at a time: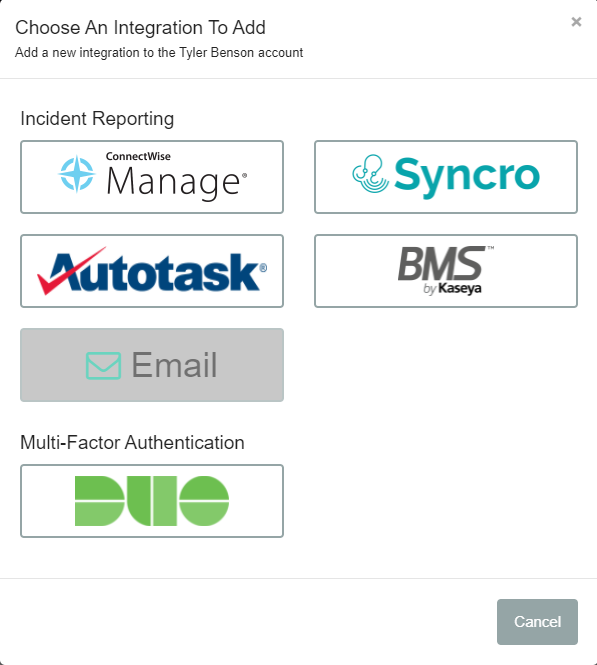 How do Incident Report integrations work?
Huntress treats your integrations like a list of destinations that need to be notified when something shady is discovered. Incident Report integrations are added at the Huntress Account level and cannot be added at the Huntress Organization level.


In either of the scenarios below, it's important to understand how Huntress matches its Organization Names to the client or site names in your PSA tool. Read more about that process in this support article.
Scenario 1 - I'd like Huntress to only create tickets in my service board.
In this scenario, you'd only need to add a single integration for your service board of choice.
Scenario 2 - I'd like Huntress to create tickets in my service board and send emails.
This scenario is only a bit more complicated than Scenario 1. First, you'd need to add an integration for your service board of choice. Next, you'd need to add the Email integration and configure it with all email addresses you'd like to be notified. When something nasty is discovered, Huntress will loop through each integration you added and report the breach and remediation recommendation to each one.
Are we missing something?
When it comes to integrations, there's nearly an endless number of opportunities. If there's an integration stopping you from joining the Huntress Community, we'd like to hear about it. In most cases, we'll gladly come to a mutually beneficial arrangement to expedite the development of that integration. Drop us a line at support@huntress.io.