Team:

Huntress SAT


Environment:
Magic Link group access

Summary:
Instead of using access codes, learners can be set up to use Magic Links to access the Security Awareness Training (SAT) portal.
What is Magic Link?
Huntress SAT offers multiple options to control how your learner groups access our training platform.
A Magic Link is a single-use URL that Learners receive to access available training.
The standard method for access training is through use of an Access Code — a single code shared by every learner in a particular group. Learners receive this code as a part of training notification emails and enter it, along with their email address, to log into mycurricula.com to complete training. This is the default authentication setting for all customer accounts.
Magic Link is another authentication method available for managing Learner access at the group level.
With Magic Link, any automated notifications your Learners receive (new episode notification, episode reminder, or phishing recovery training reminder) will include a unique URL link that will direct them to the learner's platform for training. No more need for an Access Code; all your learners will need to do is click the link in the notification email.
While Magic Link URLs share a mycurricula.com root, they are unique for each of your Learners. It is important to note that Magic Links are only active one hour after the notification email is sent.
If your Learners cannot get to the training in that first hour, they can request a new Magic Link by clicking on the expired link and re-entering their email address. An email notification with a new Magic Link will appear in their email within seconds.
How to setup Magic Links
If you want to switch your Learner Groups' authentication method from Access Code (the standard) to Magic Link, you can make the change in only a few clicks. With Huntress SAT, authentication settings are managed separately for each Group, so you can choose different methods for different Groups.
Step-by-Step Setup
Log into the admin portal of mycurricula.com
Select the 'Settings' option from the top of the screen and then from the Learners Settings scroll down to the Groups and click 'Edit' on the title of the group whose Access Code you want to manage.

Select on the Access tab
Under Authentication Type, select Magic Link from the drop-down
Click Update

After updating a Groups' authentication method, all future automated training emails will include Magic Links for your Learners.
Follow the same steps for any other Group you would like to change from Access Code to Magic Link.
How your Learners will use Magic Link
Magic Link simplifies the process for your Learners to access the security awareness training.
Instead of navigating to a login page and providing their credentials (an access code and the learner's email address), with Magic Link your Learners can get to their training directly from the security awareness training notification emails.
Each training notification email includes an 'Access Training' button along with a typed out URL. Your Learners can either click the button or copy and paste the URL into their browser to access available training.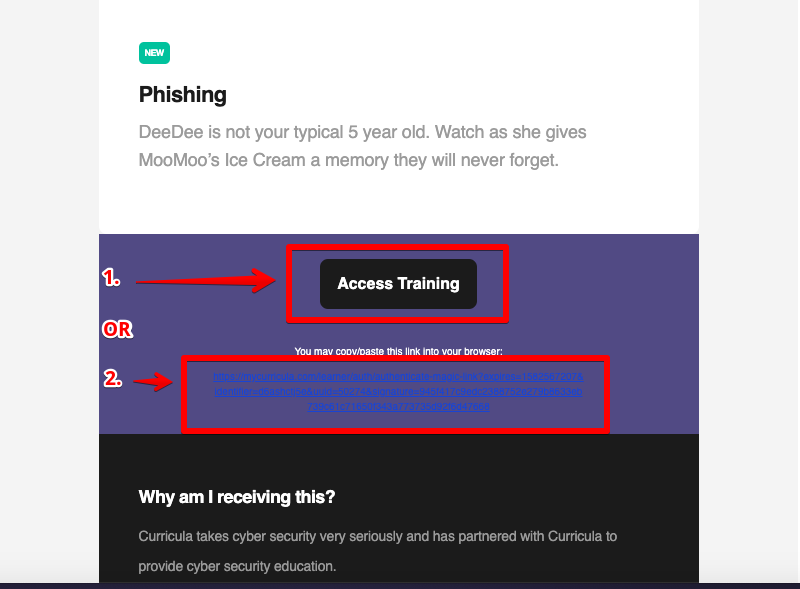 And if Learners are not able to get to their training in that one-hour window, don't worry!
Either link (button or URL) will direct them to the page (seen below) where they will re-enter their email address and a new Magic Link and a new one will be sent to their inbox.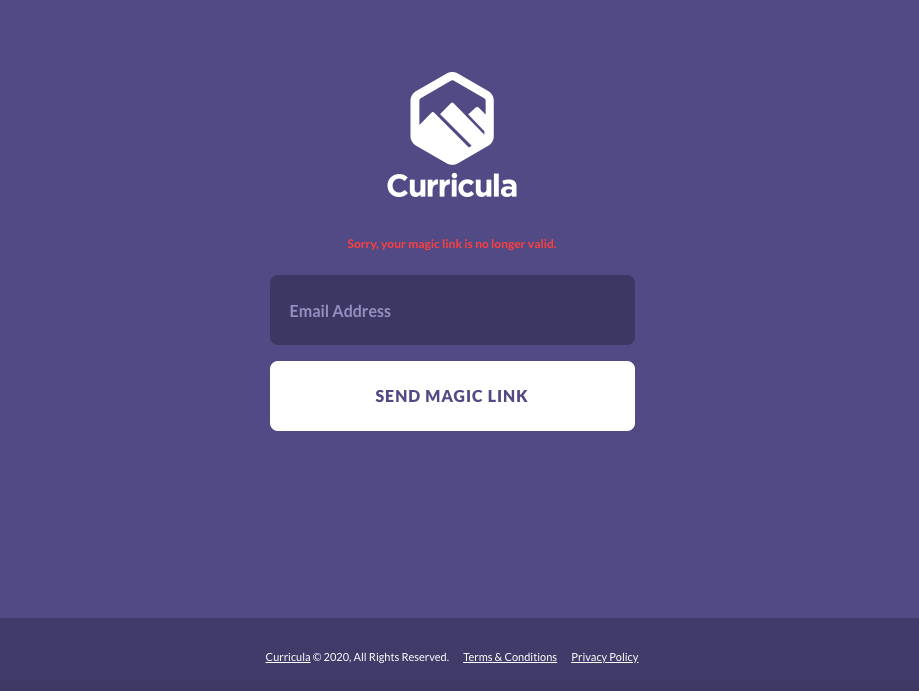 With Magic Link, your Learners are only a click away from another fun training experience!