Team: Huntress SAT
Product: OKTA
Summary: Setting up Okat for Security Awareness training
This article outlines how to integrate
Okta SSO
with SAT to provide your learners a fast and secure way to access the Security Awareness Training platform.
Setting up Okta for SAT
1. After logging in to your SAT Admin account, navigate to
Settings -- Learners -- Groups -- [Group Name],
then click
'Edit'
on the specific Group you want to edit
.
2. From here, navigate to the
'Access'
tab and locate the
'Authentication Type'
section.
3. Select
'SAML Single Sign-On'
from the
'Type'
dropdown menu and click 'Update'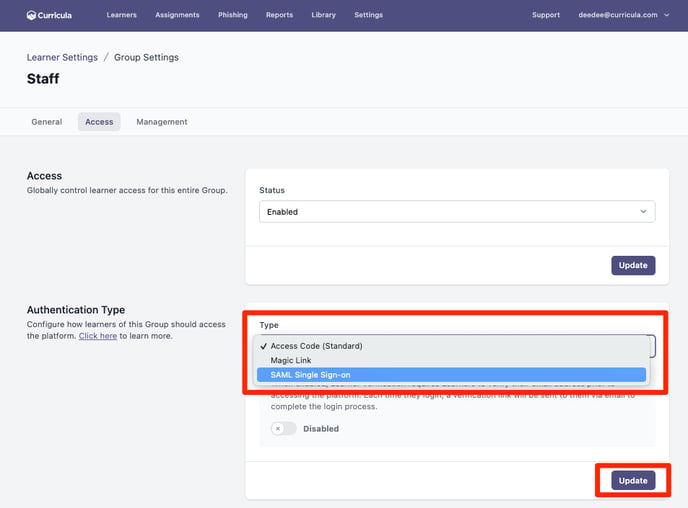 4. After updating, the SAML Configuration settings will appear. Make a copy of your Customer ID from the last string of the
'Service Provided Single Sign In URL'
section and save this to add to your Okta account shortly.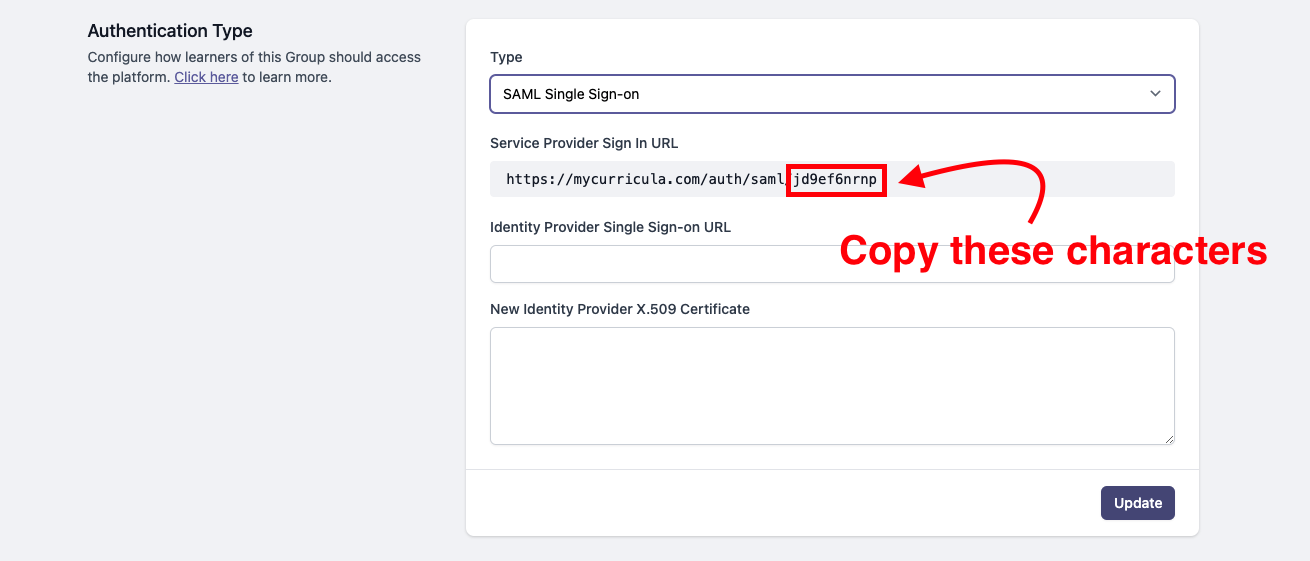 5. In the next section, copy and paste the
Identity Provider Single Sign On URL
provided from your Okta Admin account. To locate this, click on the SAT app inside Okta, then navigate to the "General" tab and scroll down to "App Embed Link".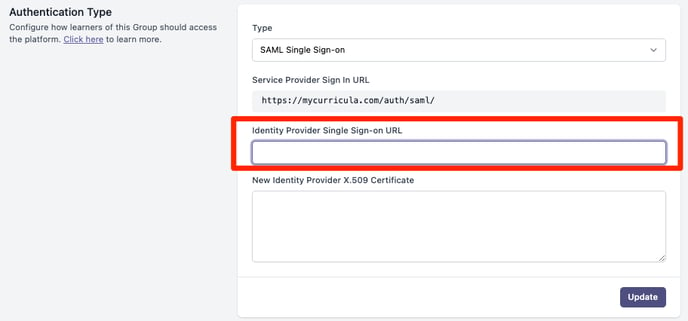 6. In the New Identity Provider X.509 Certificate section, you'll need to enter the entire certificate string provided by Okta. To locate this, click on the SAT app inside the Okta console, then navigate to "View Setup Instructions" from the "Sign On" tab. Next, scroll down to the New Identity Provider X.509 Certificate section and copy and paste the entire certificate string to the designated field in SAT.

7. After adding the relevant data to each field, be sure to click the purple 'Update' button to save your changes.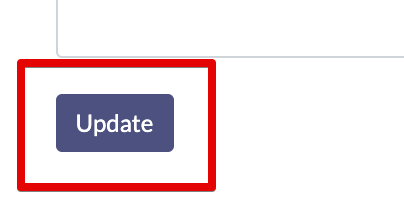 8. Now, navigate to your Okta Admin dashboard and select the Sign On tab for the SAT app, then select Edit.

9. Upload the Encryption Certificate provided from SAT. This can be downloaded in the SAML settings section, as seen here: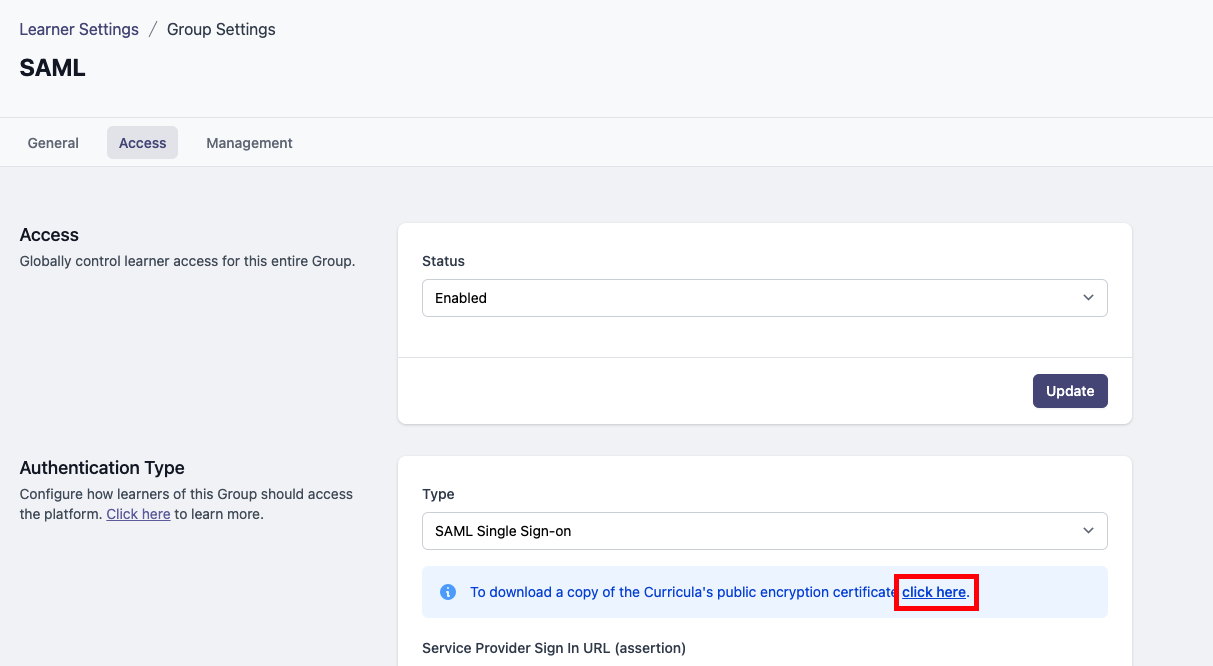 10. In the Customer ID section, enter the value you saved in Step 4 in the corresponding field.

11. Click Save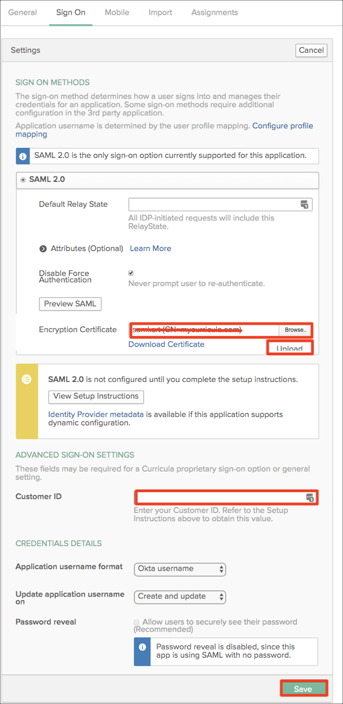 Your Okta SAT integration is now complete!
If you have any questions or need additional assistance, you can call Okta support at
1-800-219-0964
or visit their
Help Center
.