Team: Huntress SAT
Environment: SAT Portal
Summary: A guide about enabling the multi-language options in Huntress's SAT
SAT's Multi-Language feature allows customers to offer training in different languages to their learners.
In addition to English, the default language option for SAT training, learners can choose to complete SAT training in:
Spanish
French
Italian
German
Portuguese
Chinese
Indonesian
Bengali
Hindi
How to Enable Multi-Language in SAT
Multi-Language is a premium feature included in all SAT accounts. If you're interested in enabling Multi-Language support, contact our team for assistance at support@huntress.com.
How to Manage SAT Language Settings
When Multi-Language is enabled, SAT learners manage their own language settings either from the Learner Dashboard or the SAT episode menu.
After logging in to the training platform, a learner can change their language settings from the Learner Dashboard using the dropdown at the top right-hand corner of the screen. Simply click the dropdown and select your language preference from the available options.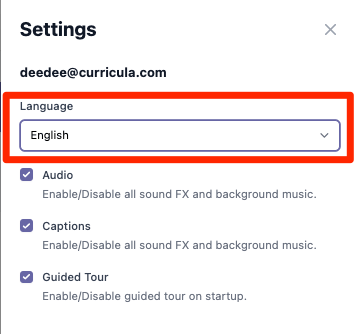 The dashboard will be updated and all written content will appear in the language you have selected. Additionally, this will also automatically update all episode-written content as well. The episode audio will remain in English.
Learners can also choose to set language preferences from the episode menu after launching an episode. To update your language settings after launching an episode, click on the menu icon on the top right-hand corner of the screen.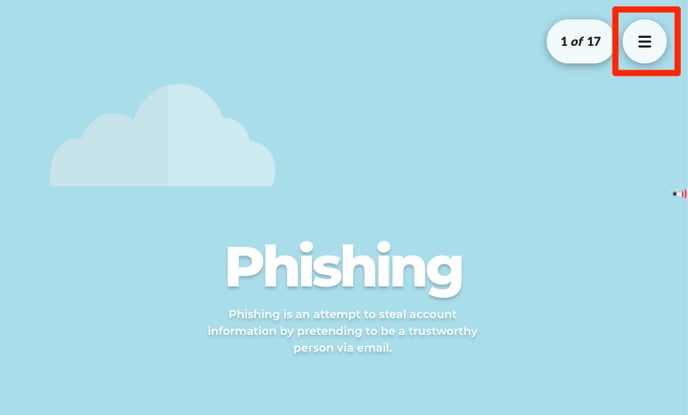 Next, using the 'Language' dropdown, select your preferred language from the options available.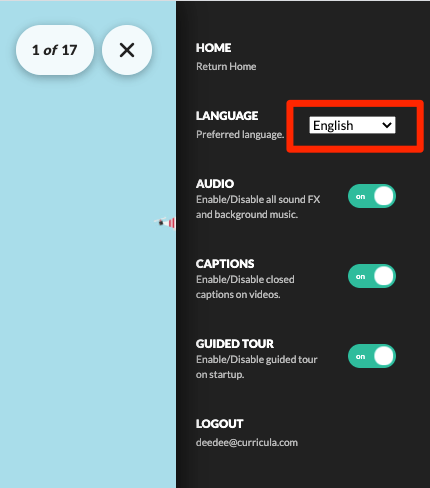 All written text in the episode will update automatically to reflect the language you have chosen.