Team: Huntress EDR
Product: Managed Defender Antivirus
Environment: Managed AV (MAV)
Summary: Huntress MAV allows you to run manual (full or quick) scans, or schedule daily/weekly quick scans for specific agents or organizations.
Running a Manual Scan
Within the Agents tab, simply click on the agent you'd like to perform the scan on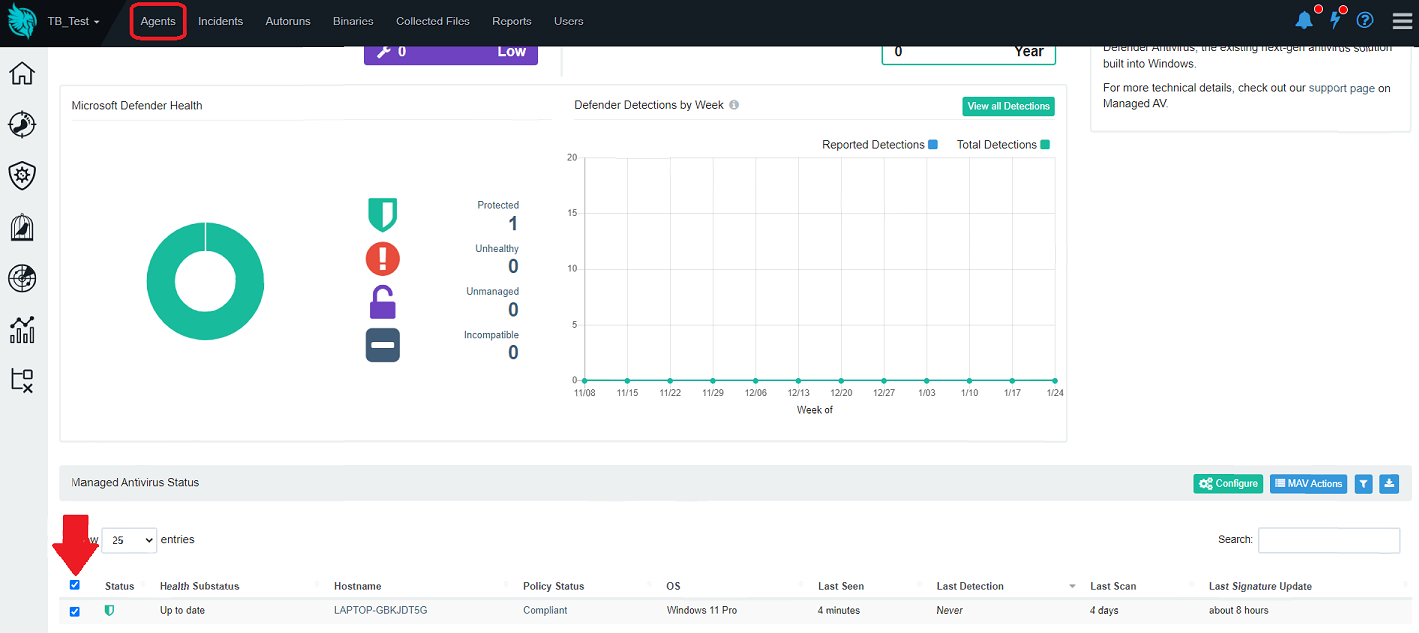 Once you've selected the agent you wish to perform the scan on, select the Antivirus tab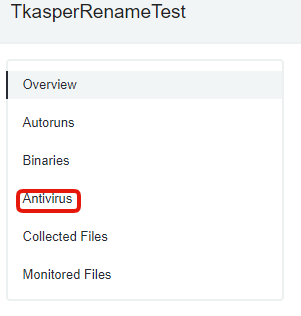 Once under the antivirus section on that particular agent, you can start a manual scan by finding the "manual scans" panel and then clicking manual scan. This can be either a quick scan or a full scan

Scheduling Scans
Huntress MAV gives the option to schedule quick scans in either daily or weekly increments.
For information on scheduling full scans, please see Managed AV - Full Scans
Scheduling quick scans for a single agent
Following the same steps above, you can also schedule a scan to be run on a single agent either daily or weekly.
Once on the antivirus page for the specified agent, you'll click on 'Policy Status' , then 'Configure'.

After clicking configure, you'll then click 'Scans'.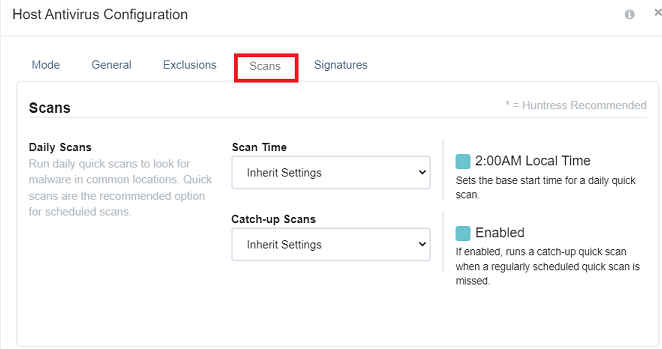 In the 'Scans' menu, you can then configure when you'd like a scan to run, either daily or weekly, and a specific time you'd like it to run.
Scheduling quick scans for an entire organization
You can schedule scans for an entire organization by going to the Managed Antivirus (MAV) tab after selecting the organization you wish to schedule scans for

Once in that tab, simply click the configure button and then choose scans.