Team: Huntress EDR
Product: Managed Defender Antivirus
Environment: Managed AV (MAV)
Summary: Managed Defender AV interface and basic settings can be found in the Huntress Dashboard.
Interface
You can view the Managed AV interface by selecting the MAV icon on the right side of the dashboard from either the organization or account level.

Dashboard
After selecting the MAV icon you will see the MAV Dashboard. From here you can see Managed AV Active/Resolved Incidents, a Microsoft Defender Health Pie Chart and a Defender Detections by Week Graph.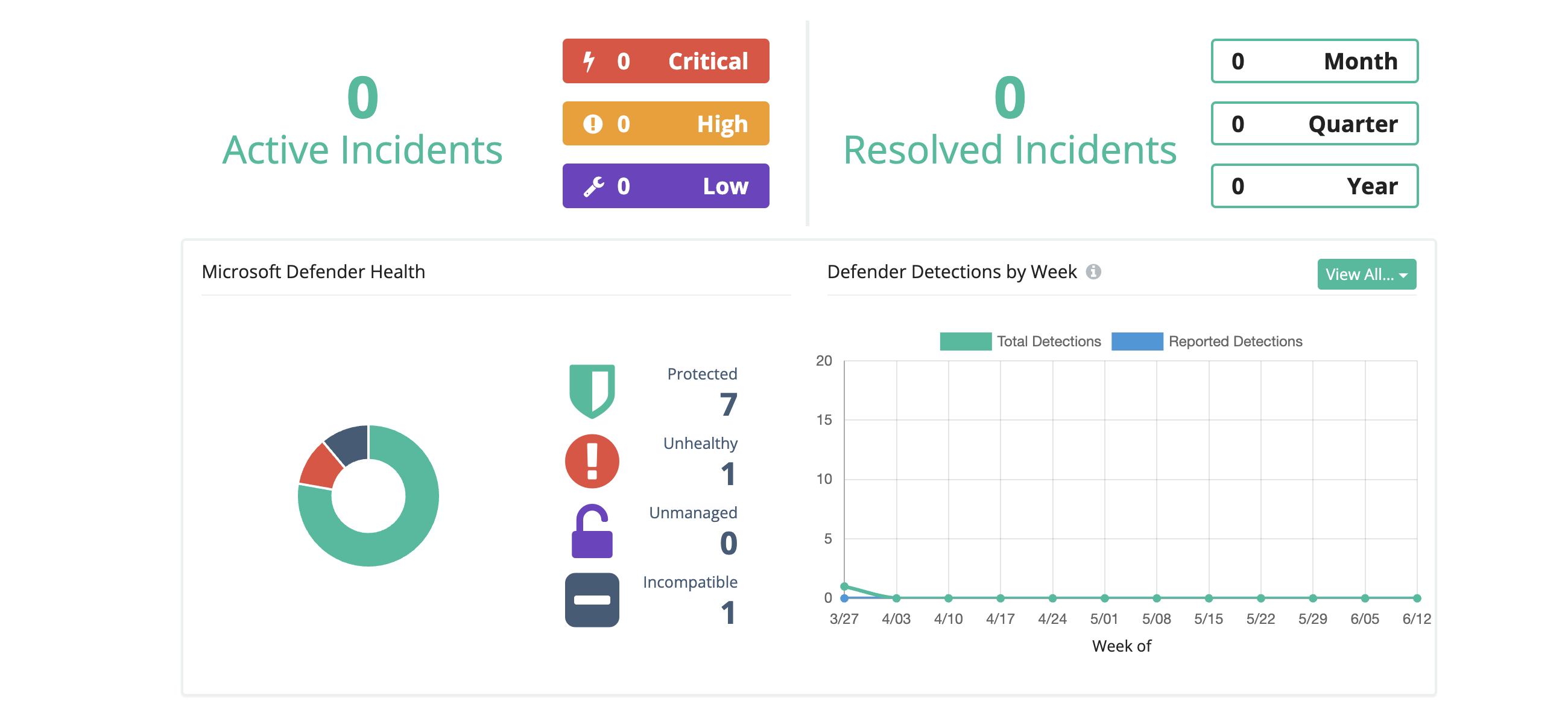 If you scroll down you will see all Windows (by default) agents in the entire account or specific org that you are in. From this list, you can Bulk update agents by selecting one or more agents and hitting either configure or Mav Actions buttons in the top right. You also have options to filter the agents or export the list of agents.

Agent View
If you want to view a specific agent's Antivirus Configuration select any of the agents and navigate to the Antivirus section on the right-hand menu.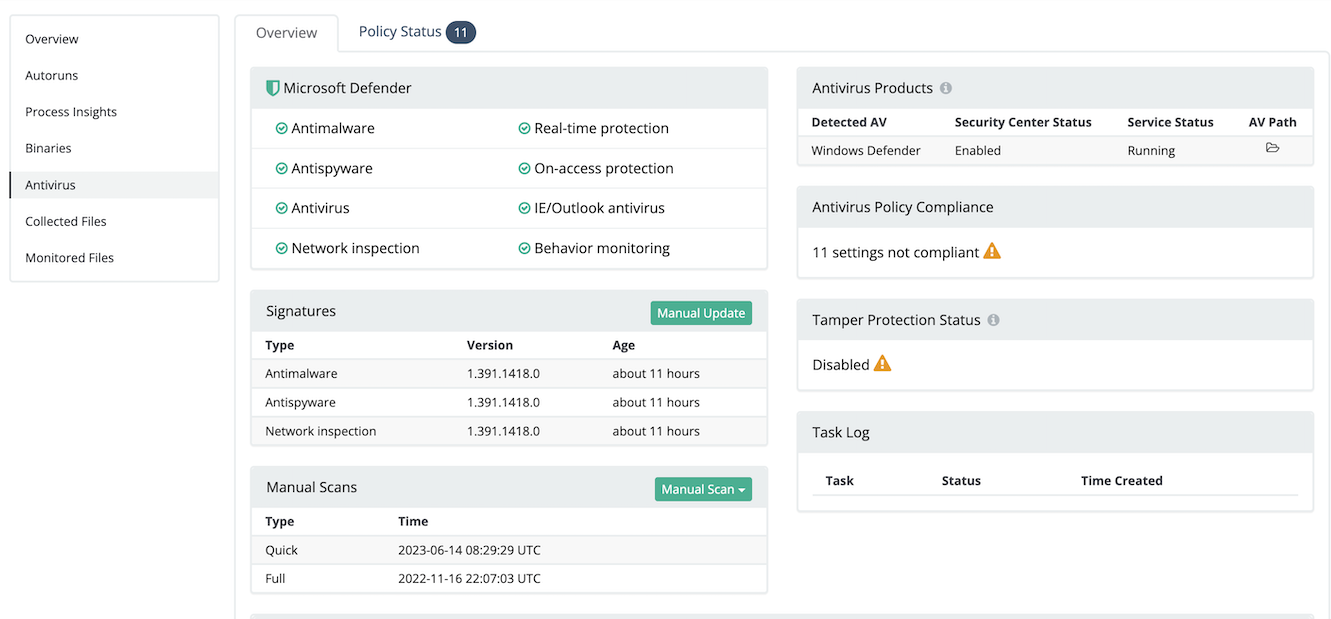 Overview
Microsoft Defender Status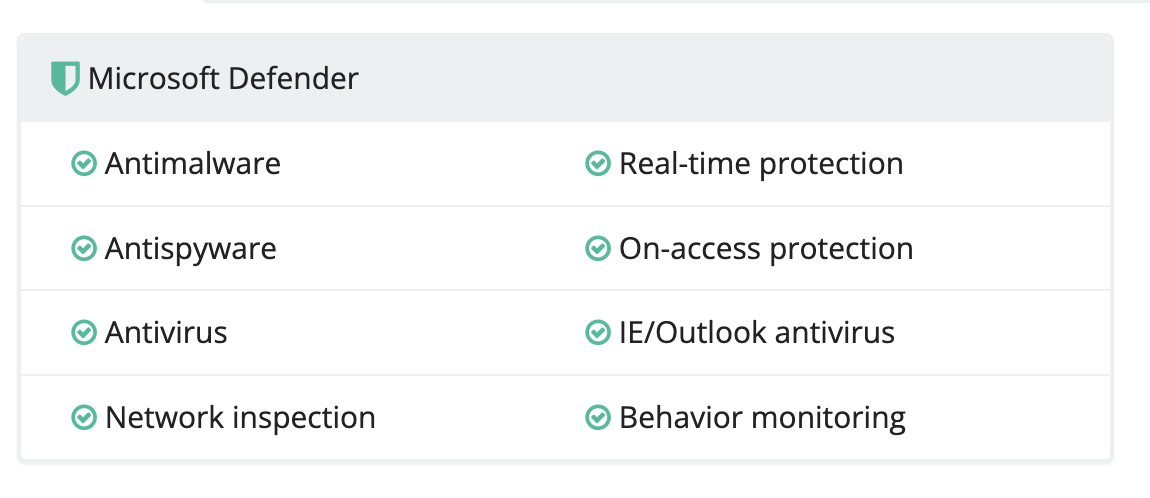 Protected (green shield): Microsoft Defender is enabled with all engines turned on without any open infections
Unhealthy (orange triangle): Microsoft Defender is enabled but not all engines are turned on, Microsoft Defender is enabled but signatures are out of date, Microsoft Defender is disabled.
Not Protected (red x): Windows OS version is not supported by Huntress Managed AV, or Microsoft Defender is disabled or not active. The machine may still be protected by a third-party AV, this status simply means it is not protected by Defender through Huntress Managed AV.
Signatures

Manual Scans

AV Products

Antivirus Policy Compliance

Incompatible - The machine has an unsupported operating system. See this KB on which OS versions are compatible with Managed AV.
Audit - Defender is present on the machine but is in Audit Mode and not managed by Huntress.
Compliant - Microsoft Defender is compliant with the Huntress policy.
Unmanaged - The machine has a 3rd party AV and Microsoft Defender is disabled and not managed.
Tamper Protection Status*

Task Log

Detections

Policy Status Settings
Mode

General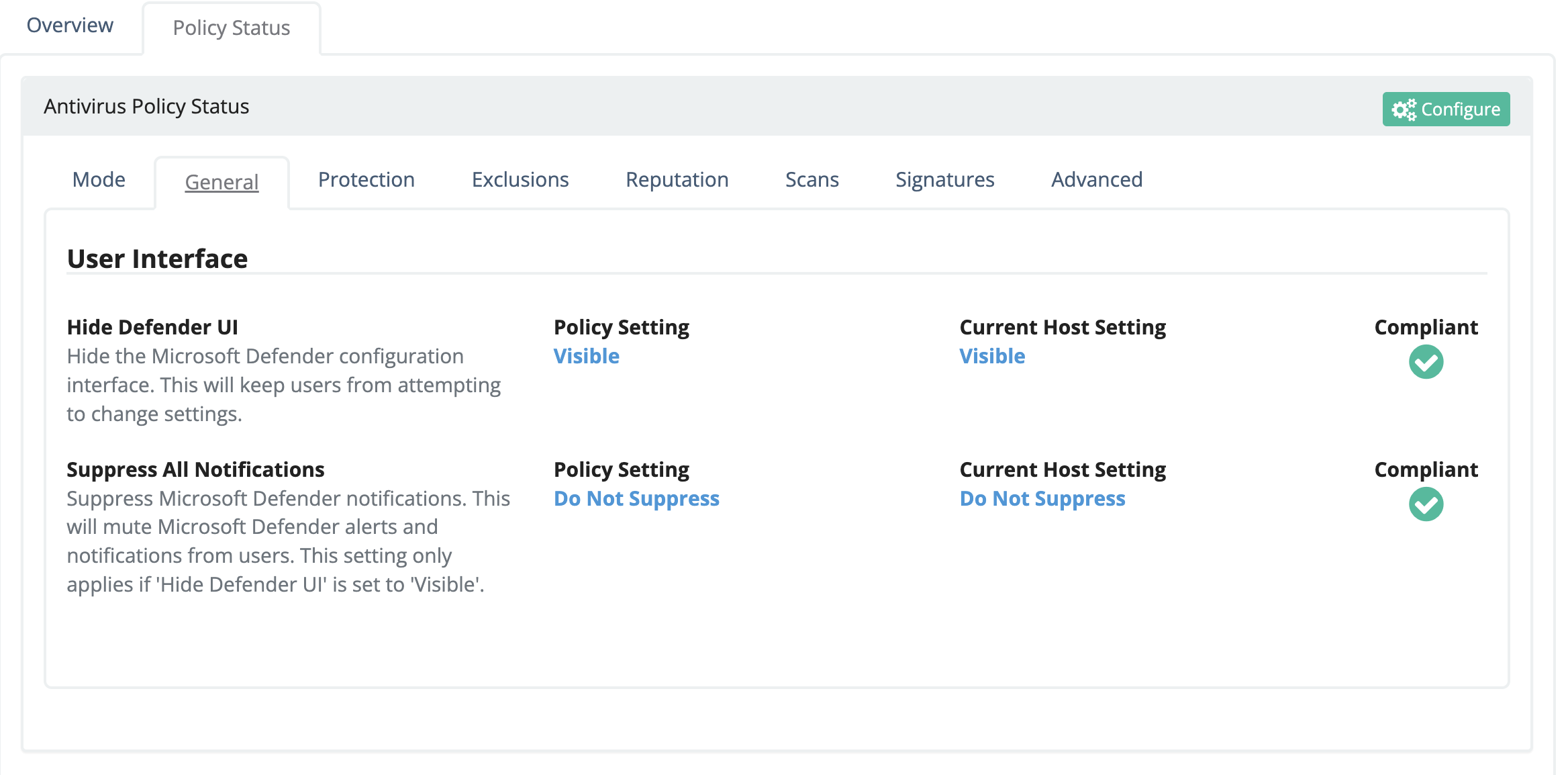 Protection*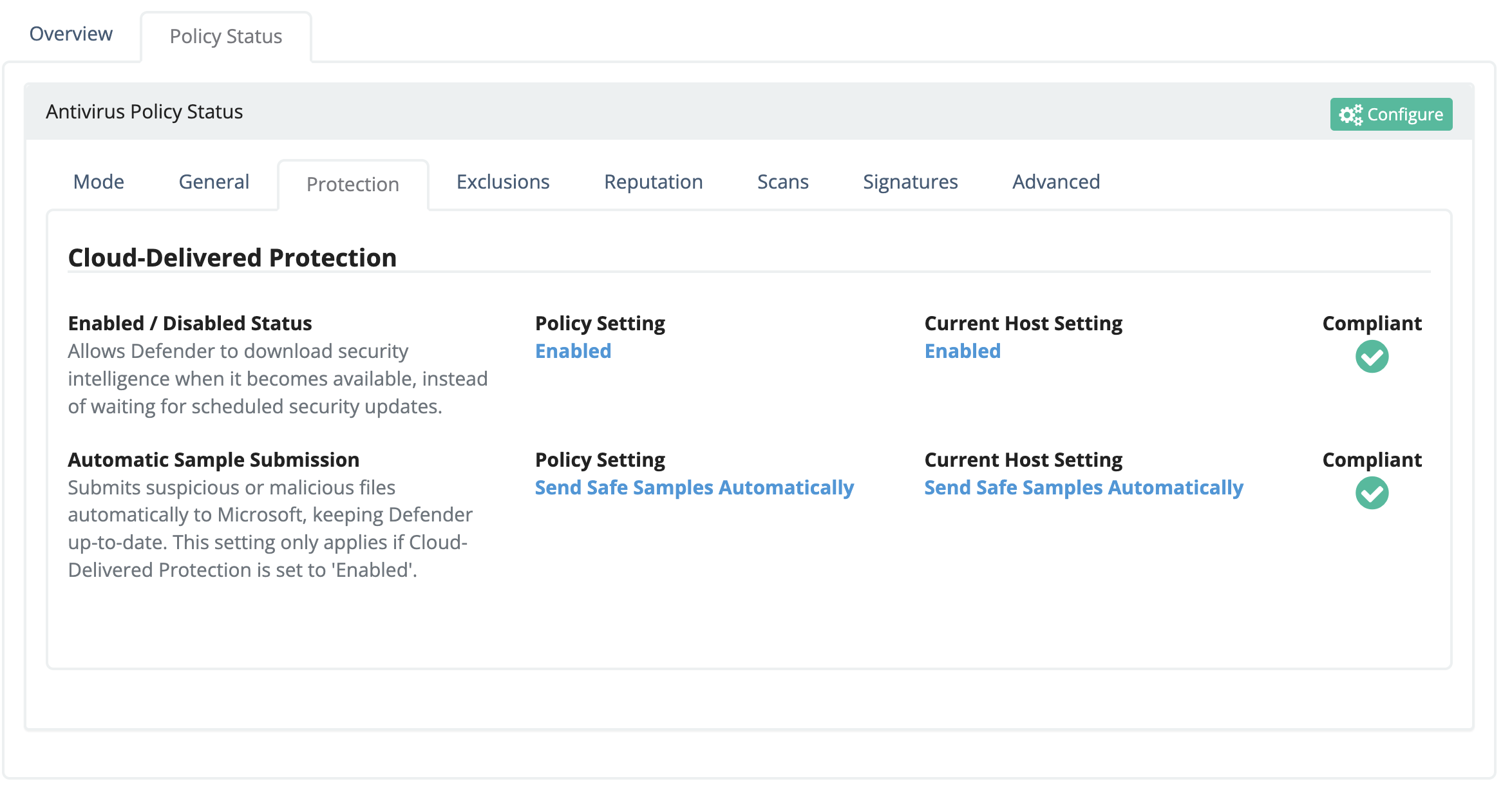 Exclusions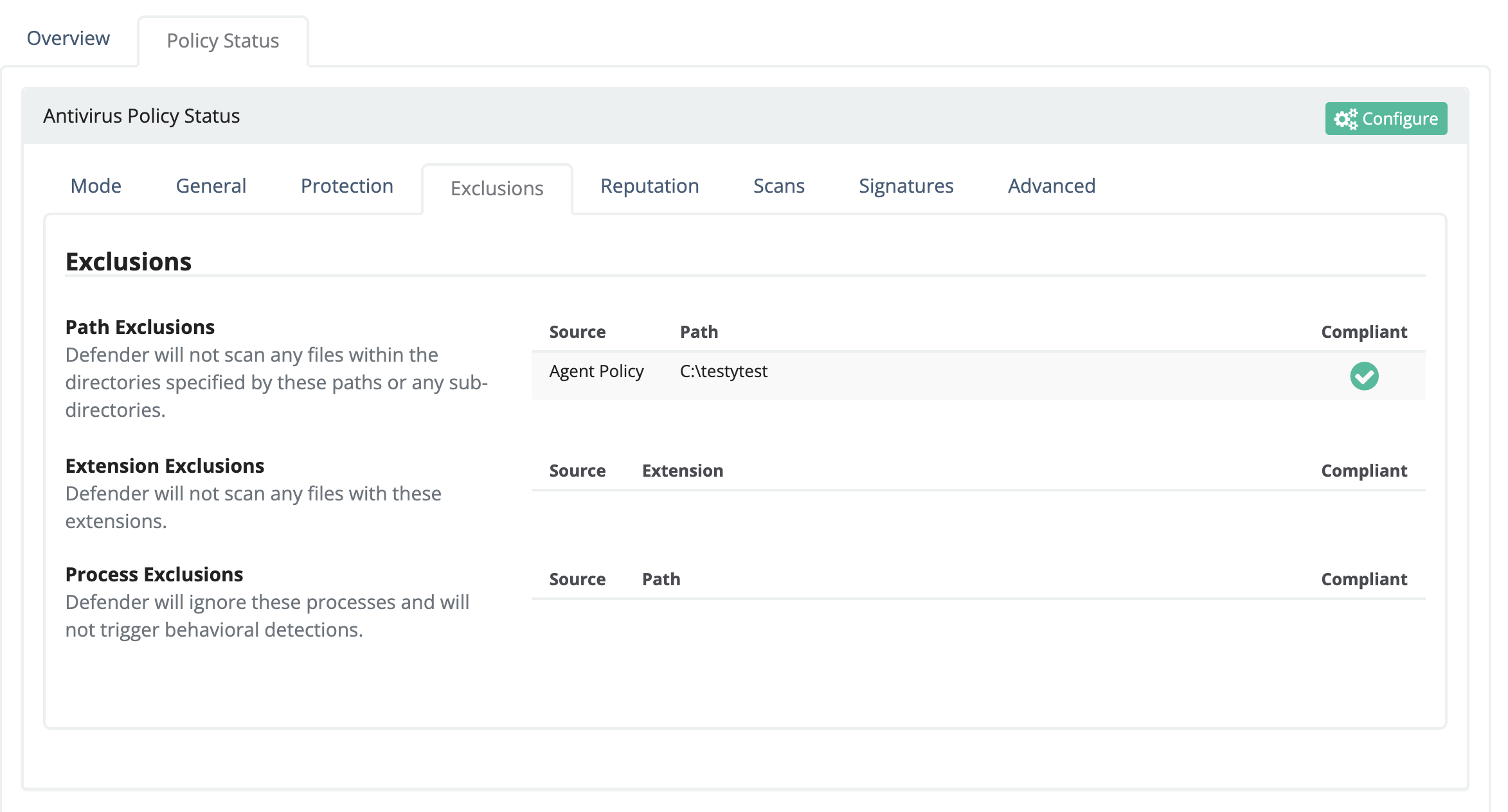 Reputation*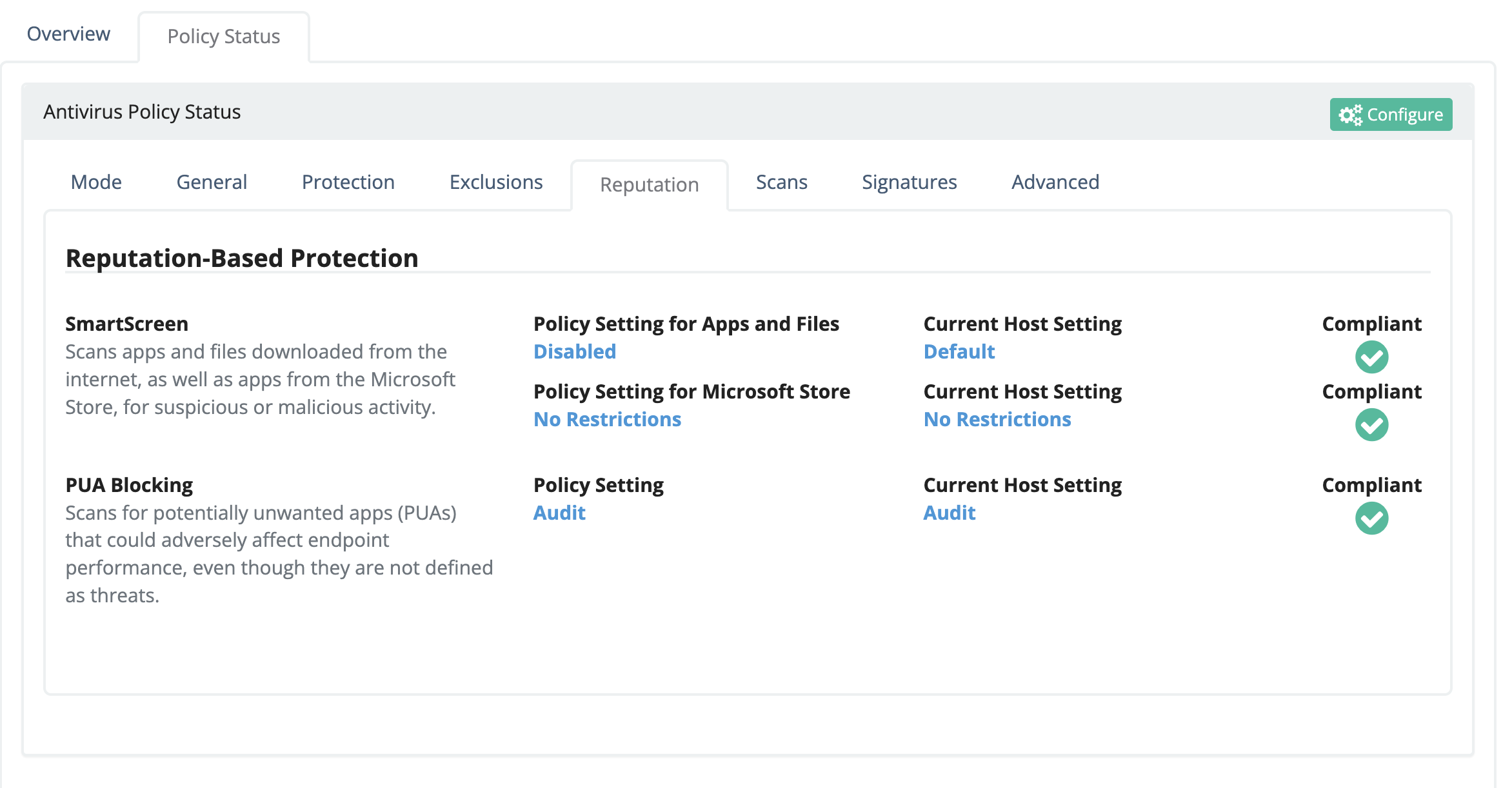 Scans

Signatures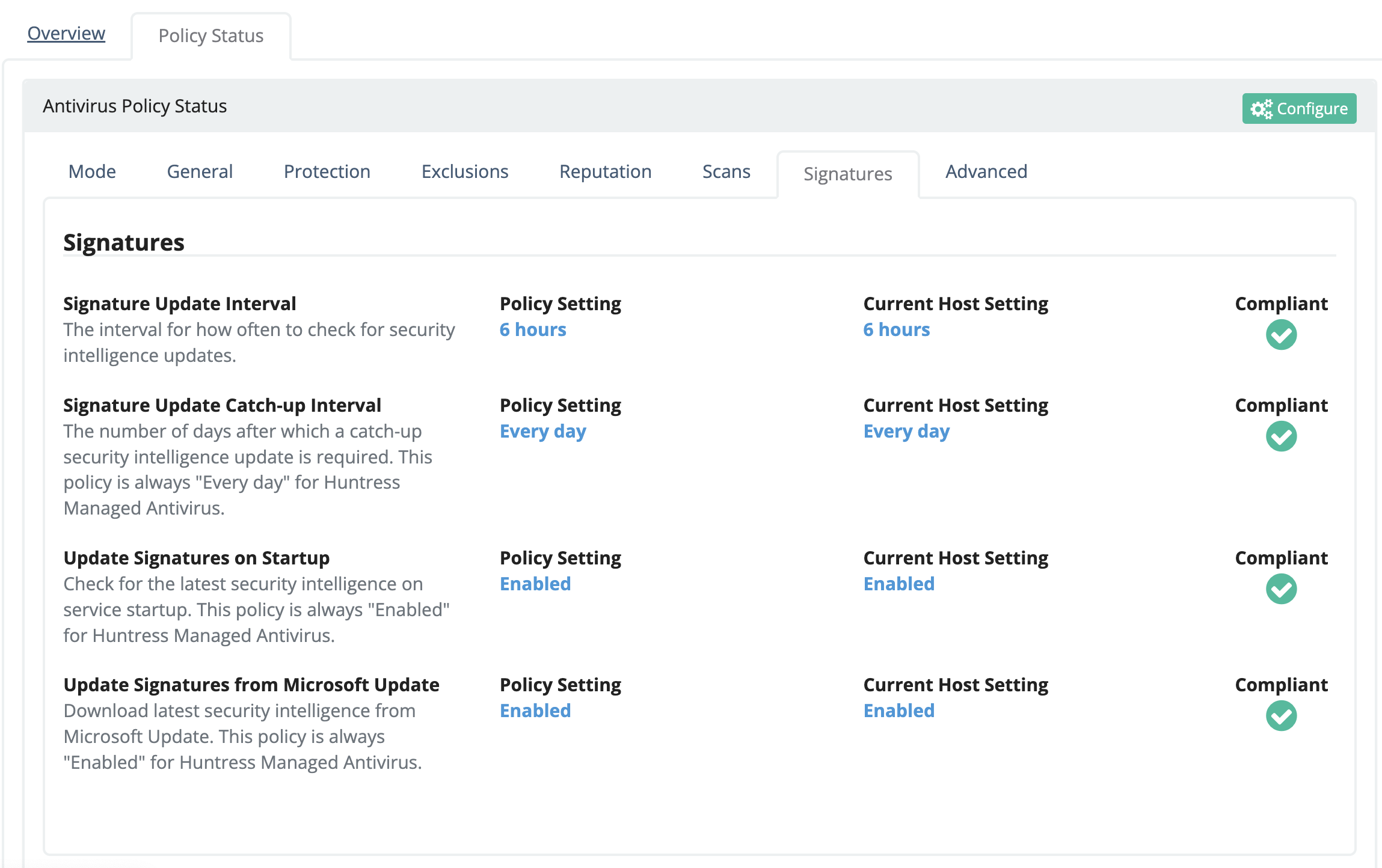 Advanced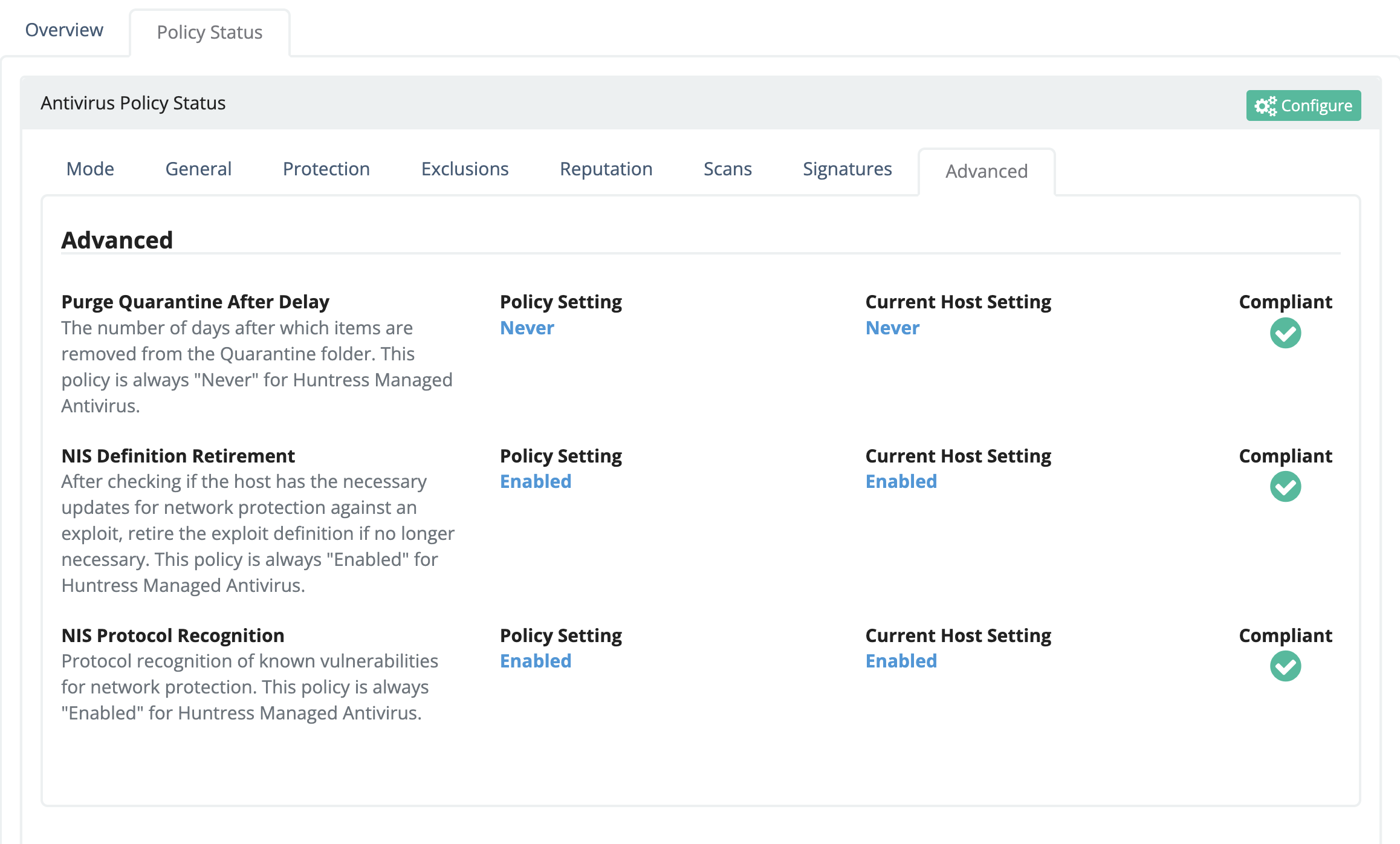 *New Settings
Note: These settings will only be visible on hosts with Huntress Agent Version 0.13.52 and newer
Protection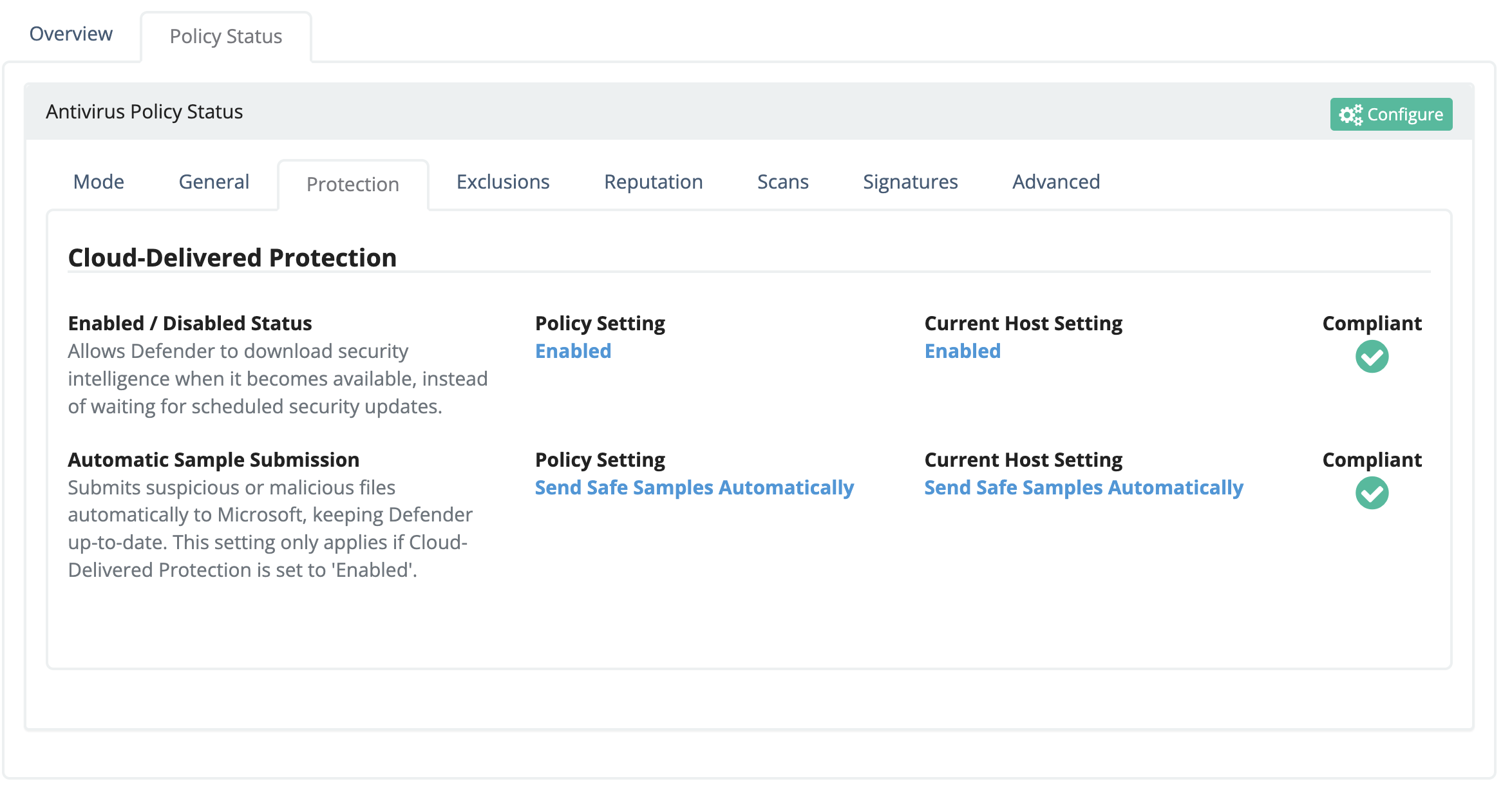 Reputation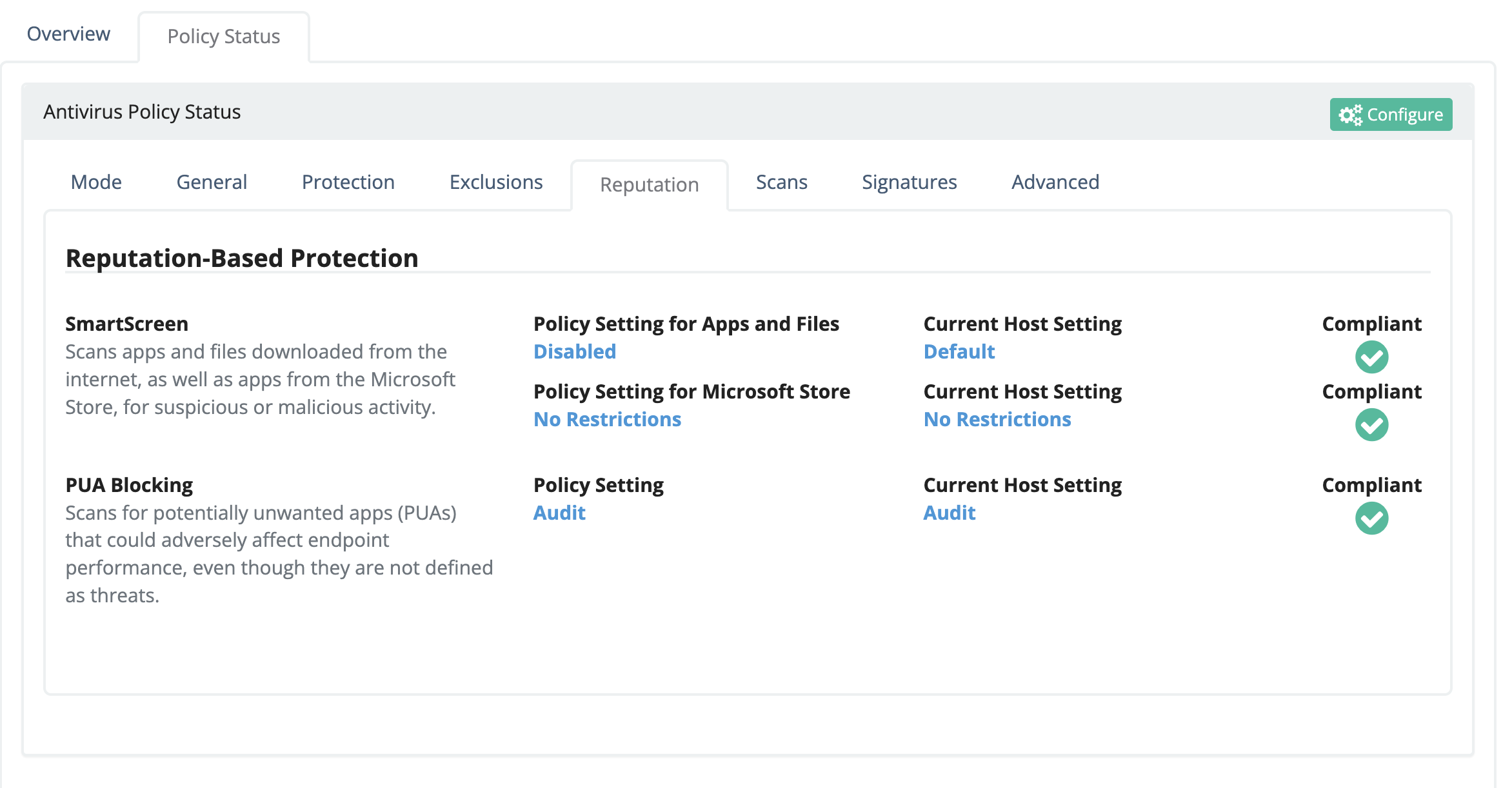 Tamper Protection Status