Instructions on how to reject a remediation
If you feel as though the Incident Report is about something that is (likely) bad but you are ok with the risk then this is a guide to show you how to notify the Threat Ops Team and reject the remediation.
The first thing you need to do is navigate to the incident you think is a false positive and select review remediation plan.



From there you will go ahead and select the "Reject" button in the bottom left hand corner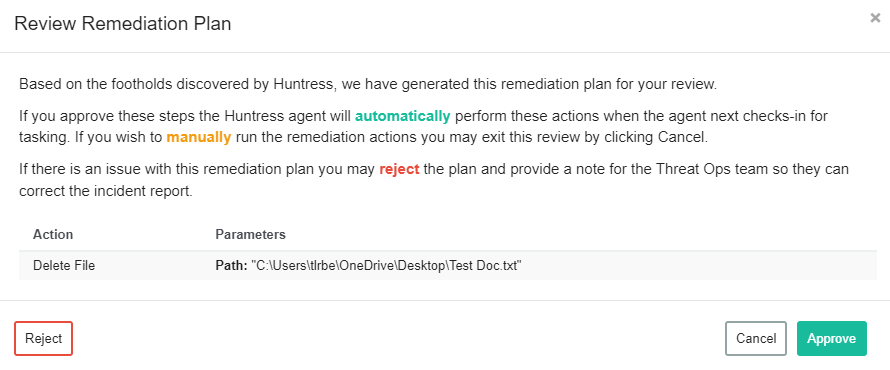 You will then need to provide a little contact information and some comments as to why you think this is a false positive and then finalize by hitting "Reject"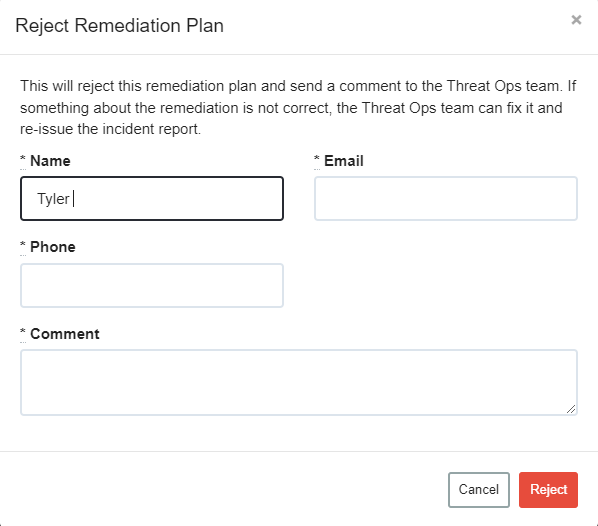 If you see the following message at the top of your incidents page then your rejection has been sent to the Threat Ops team for review!