Enabling automated isolation at the account level will authorize Huntress to restrict the network connectivity of infected hosts during critical malware incidents. Hosts that are not explicitly excluded in Isolation Exclusion Settings will be eligible for network isolation.
Account administrators can exclude entire organizations or individual hosts from automated host isolation. Exclusions should be used sparingly since excluded hosts are not eligible for automated isolation. If malware is detected on an excluded host, Huntress will not be authorized to restrict the host's network connectivity.

You can access Host Isolation Exclusions by scrolling to the bottom of your account settings page. (Note: The Host Isolation Beta must be first enabled for your account by product support)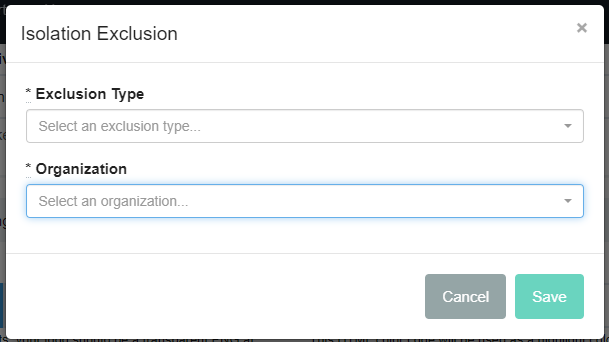 Partners will always be able to manually isolate hosts, regardless of exclusions.
See: Manual Isolation