Team: Huntress EDR
Product: Two-Factor (2FA) / Multi-factor (MFA)
Environment: Huntress.IO management portal
Summary: If you've lost your two-factor token and can login either using a backup code or a recovery link, you'll need to reset 2FA for your user account and sync it to a new token / two-factor method.
In order to reset your two-factor authentication after recovering your account, login to the Huntress portal with your account, hover over the "three lines" menu in the upper-right of the portal, and select "Preferences" near the bottom of the menu.


Click the trash-can icon for the two-factor method you wish you reset. The below example shows "Duo" as the method being reset.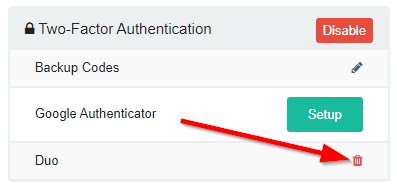 Confirm the action by clicking OK in your browser pop-up (visual style may vary based on browser and settings):





You will receive confirmation the method has been deleted. Click "Setup" of the method you wish to reconfigure, in this example we'll use "Duo."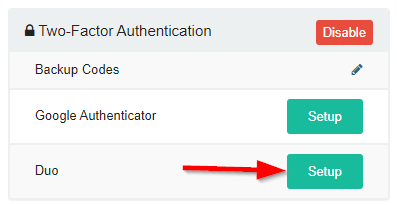 Follow the appropriate settings to reconfigure your chosen 2FA method and confirm it is set up. More details on the support methods can be found on this support page.