Prerequisites
In the Tenant's
AzureAD
As an Administrator...

Create a new dedicated Service Account, for example, HuntressAdmin@domain.tld.

This account must be a Global Administrator, at least for App Installation.

HuntressAdmin@domain.tld must use Microsoft Multi-Factor Authentication either via Conditional Access or Per-User MFA.

Create a new Conditional Access Policy, for example, Huntress Conditional Access Policy

Assignments > Users > Include > Select user and groups ... HuntressAdmin@domain.tld
Grant > Grant access ... Require multifactor authentication
Enable policy ... On

Edit each pre-existing Conditional Access Policy with State `On`


Assignments > Users > Exclude > Users and groups ... HuntressAdmin@domain.tld

Navigate to the User Details view for HuntressAdmin@domain.tld

In the left-hand menu

Managed > Assigned Roles

Global Administrator (May be removed after enrollment)
Application administrator
Privileged authentication administrator
Security administrator
Exchange administrator
Authentication policy administrator
Intune administrator
User administrator
Teams administrator
Cloud application administrator
Conditional access administrator
How to enable Microsoft 365?
[CRITICAL] At a minimum, Incognito/Private browsing, with no extensions, is required.
Due to ongoing browser changes, we recommend using a virgin web browser container (e.g., Firefox).

Choose the Microsoft 365 integration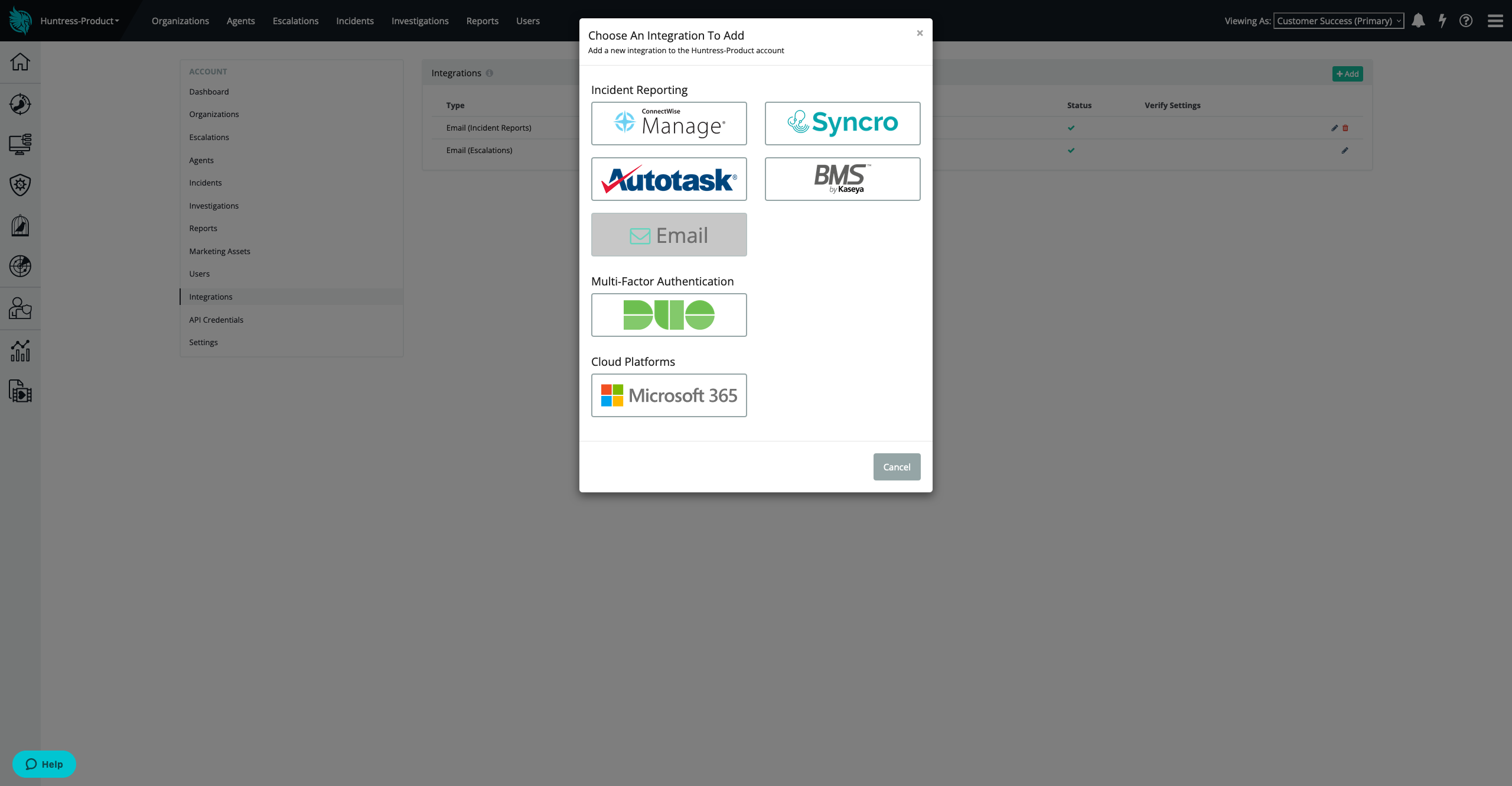 Select "Add Tenant Manually"

Choose Huntress Organization to map the Microsoft 365 Tenant to.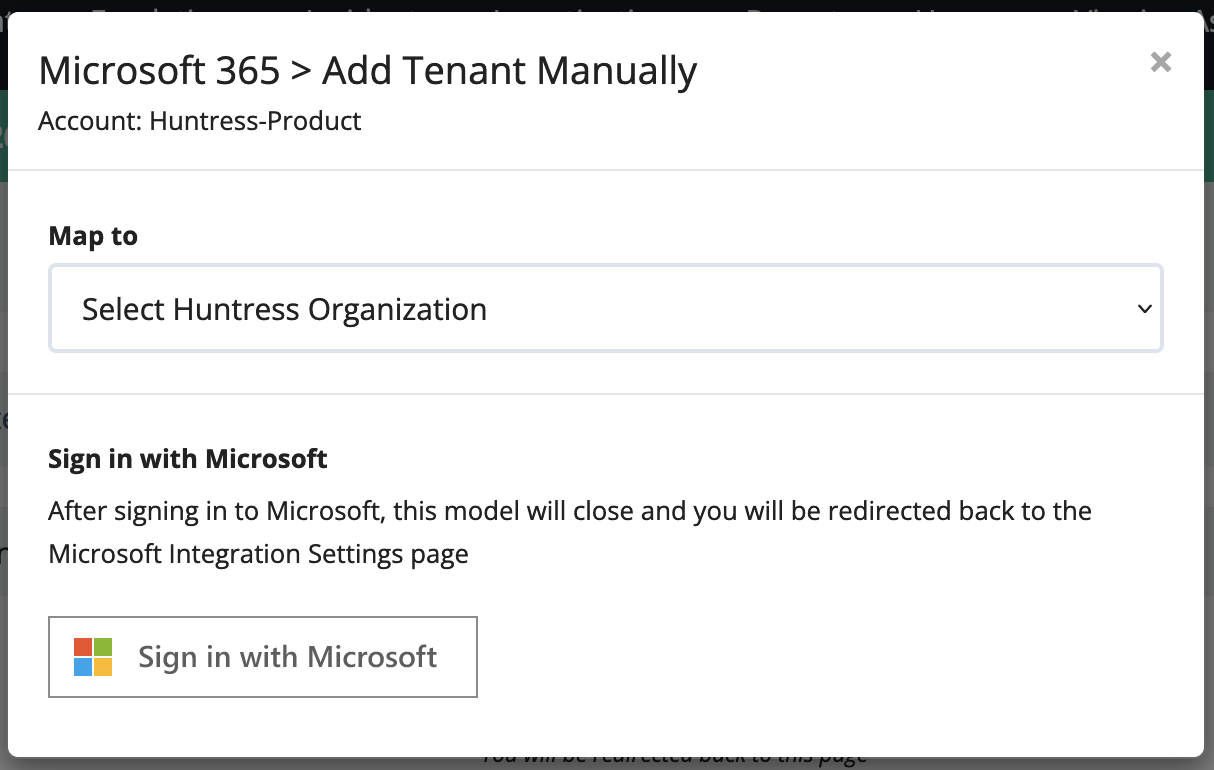 Sign in with a dedicated service account
If you did not see TWO Oauth logins, the second being for Exchange API, then the process was blocked by an AdBlocker or the like.