Prerequisites
A Huntress Admin Account
An MDR for Microsoft 365 Trial or Subscription
A Microsoft 365 User with:

Global Admin privilege
Audit Logs need to be enabled
The integration process takes approximately 2 Minutes per Microsoft 365 tenant.
Data may take up to 24 Hours to flow. Longer for legacy Tenants.
---
Activating the Microsoft 365 integration
[CRITICAL] At a minimum, Incognito/Private browsing, with no extensions, is required.
Due to ongoing browser changes, we recommend using a web browser container (e.g., Firefox).

Add the Microsoft 365 integration, if necessary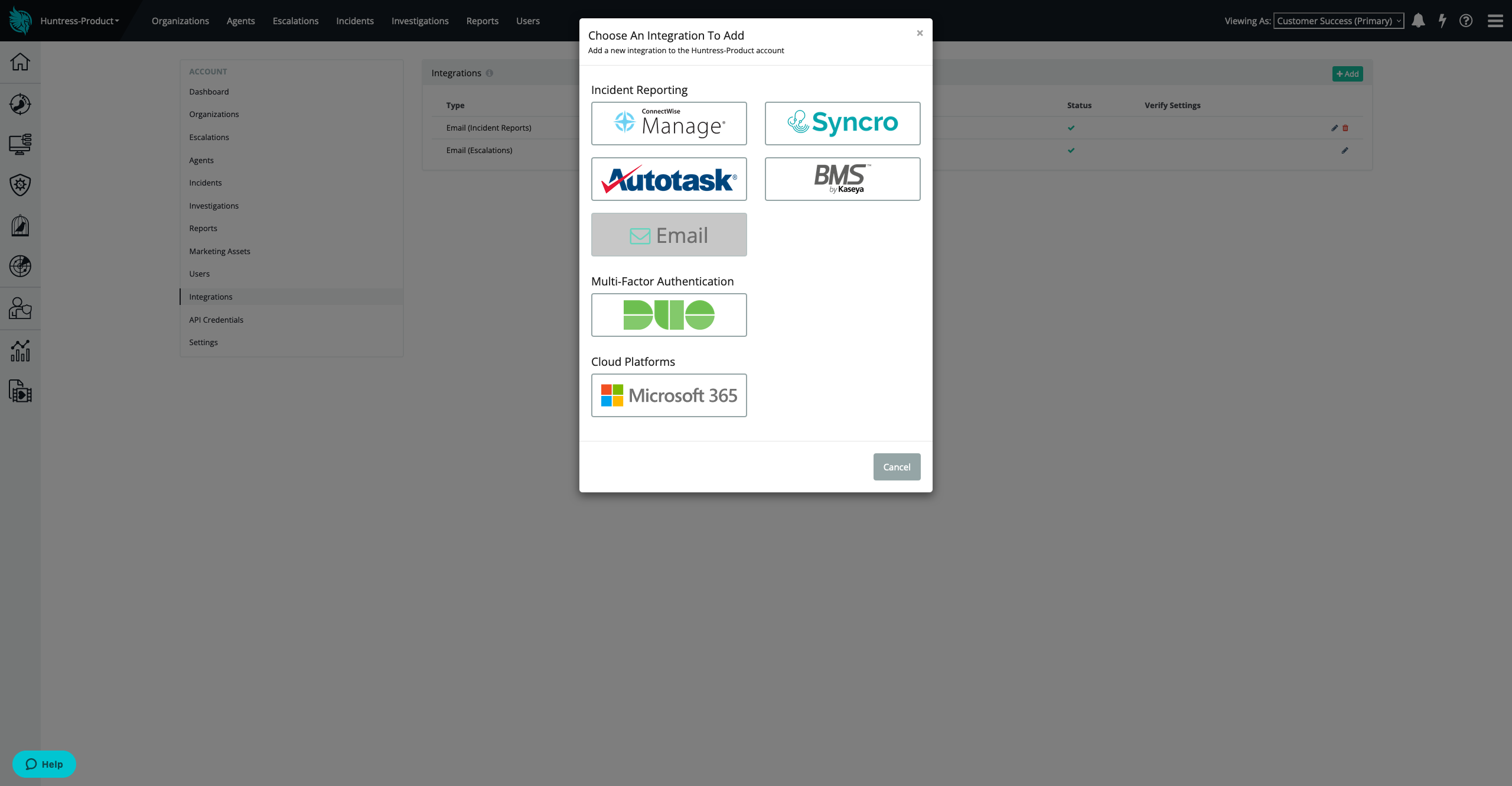 Select "Add Tenant Manually"

Choose the Huntress Organization to map the Microsoft 365 Tenant to.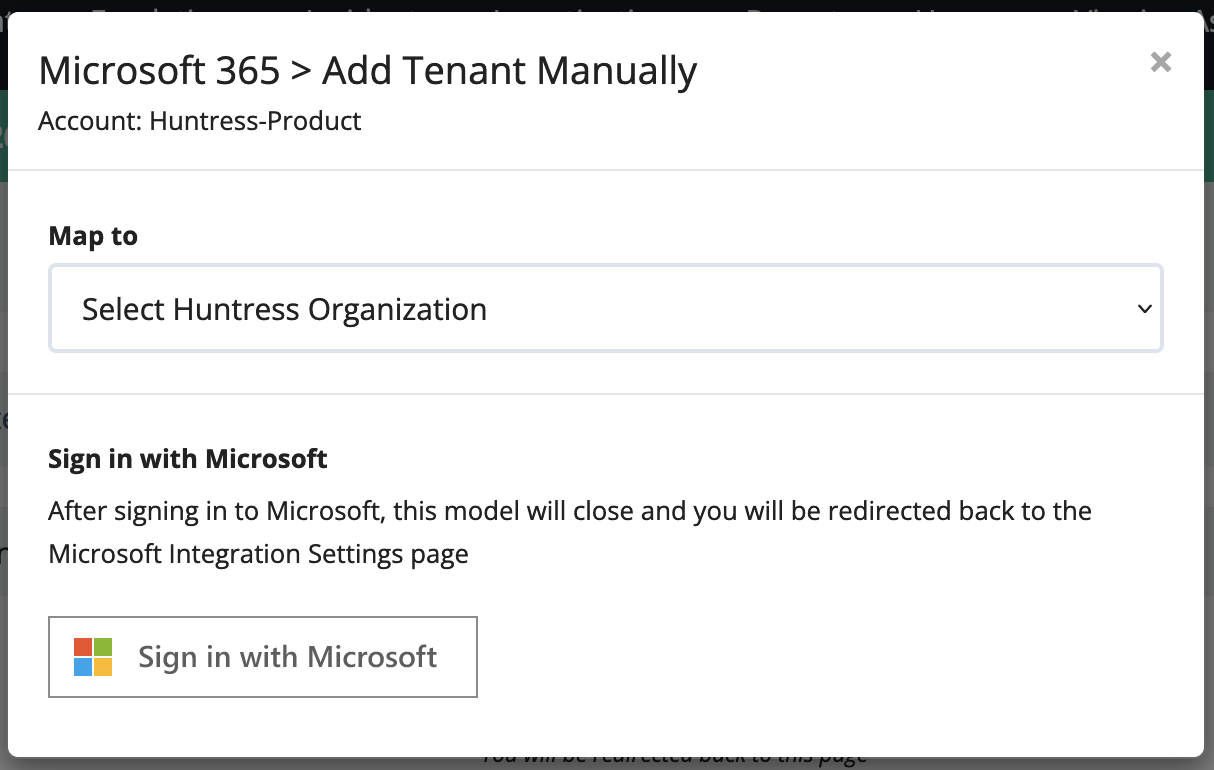 Sign in with the Microsoft 365 Tenant Global Admin