Team: SAT
Environment: Admin Settings HSAT "Huntress Security Awareness Training"
Summary: What is a Scenario and how to set one up
A' Scenario' is a templated email you choose when creating and launching a Phishing Campaign.
SAT integrated phishing simulator offers a wide variety of scenarios to choose from, ranging from more generic text-only options to more sophisticated templates with recognizable brand names and graphics. All scenarios can be found by clicking 'Create Campaign' from the 'Phishing' tab of the mycurricula.com admin platform.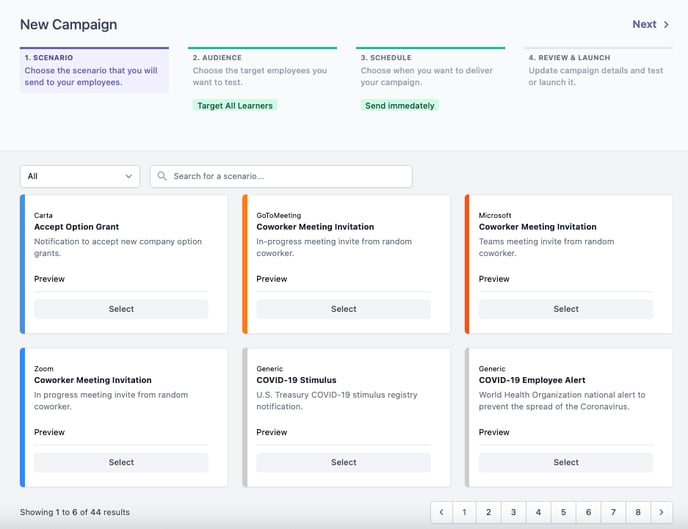 You can use the' Search' bar above the templates to look for a specific scenario or click through the pages from the bottom of the screen to review the collection of scenarios. You can also preview scenario emails using the' Preview' button.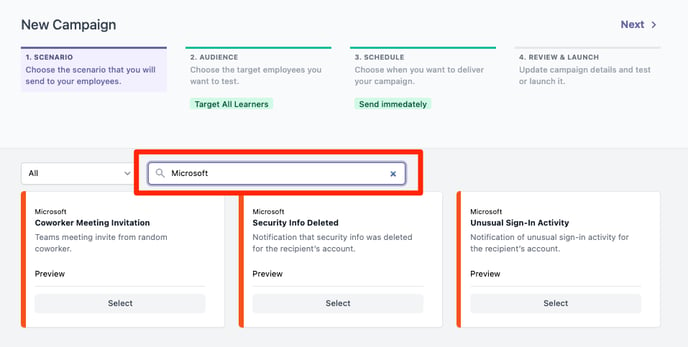 To filter scenarios more broadly, use the dropdown on the left-hand side of the screen where you can view 'All' scenarios, 'Featured' scenarios, or scenarios that offer a 'Landing Page' experience.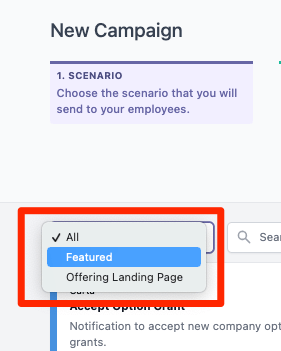 You can choose one or several scenarios for your Learners when building a phishing campaign.